Keynote Speakers
Research Area:Engineering Psychology, Cognitive Psychology, Neuroergonomics, human factors engineering, Human-computer interaction
Brief biography:Dr. Jibo He received his bachelor's degree from Peking University and his master's and doctoral degrees from the University of Illinois. He is currently an associate professor of psychology and director of the Center for Social Psychological Services at Tsinghua University. He was the director of the Center of Excellence in Human Ergonomics at the U.S. Aviation Administration and a tenured associate professor at Wichita State University. His research interests include pilot distraction, pilot and aviation fatigue, biomathematic models of fatigue, and pilot selection. He has presided over major research and development programs of the Civil Aviation Administration of China, the Civil Aviation Administration of the United States and the Ministry of Science and Technology, and participated in key and major projects of the Natural Science Foundation. Published 57 journal articles with an H index of 30. Dr. He Jibo will be honored as a member of the National Institute of Inventors and China National Talent Expert in 2021.
KEYNOTE SPEAKER 2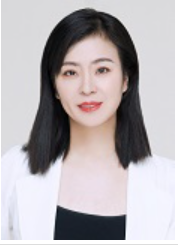 ·Prof. GuiyunGuan,Northwest University for Nationalities, China
· Research Area:Linguistics, English Teaching
· Brief biography:Prof.Guiyun Guan is a doctor and master's supervisor in the fields of high education and linguistics.She began towork in School of Foreign Languages of Northwest Minzu University in 2007 after getting her master's degree. In 2014 She was promoted to be Associate Professor. In October,2015, she went to Utah State University as a visiting scholar and stayed there for one year. In 2018, she began to study for her doctor's degree and in 2021 got the doctor's degree smoothly. In 2020, Prof.Guiyun Guan was promoted to be professor.
So till now, Prof.Guiyun Guan has been doing research in the field of education and linguistics for many years. She has published more than thirty papers in the domains, five textbooks as the chief editor, and a monograph independently. She also obtains many rewards and titles of honor: 2022 Gansu Young Teacher Achievement Award, 2021 Young Teacher Achievement Award of Northwest Minzu University, 2015 Top Ten Best Teachers of Northwest Minzu University, 2013 Top Ten Best Young Teachers.
· Speech title:Research on Foreign Language Smart Education under the Situation of Educational Integration and Innovation
· Abstract: The rapid development of Internet and information technology strongly requires the integration and innovation of smart education and traditional teaching, which is also the inevitable trend of education and teaching reform. Foreign languagesmart education, as the inevitable result of this educational integration and innovation, has gradually become one of the concerns of scholars. The problems of foreign languagesmart education include knowledge barrier, data island, low utilization rate of smart classroom, disconnection between curriculum and foreign languagesmart education, and lack of adaptive learning ability of students. Based on these problems, programs such as strengthening the construction of new liberal arts, opening the source achievements, sharing resources, setting individualized teaching, multi-interaction, and optimizing the model of foreign languagesmart education are put forward, so as to better and more effectively carry out foreign language wisdom teaching.
KEYNOTE SPEAKER 3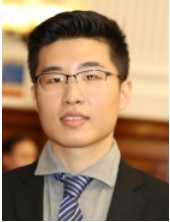 ·Prof. Cong Lin,Zhejiang University, China
· Research Area:Philosophy of Education, moral and multicultural education, politics of education, identity
· Brief biography:Jason Cong LIN is "ZJU 100 Young Professor" and Director of Philosophy of Education Division in the Department of Education at the Zhejiang University. He holds a PhD from the Faculty of Education at the University of Hong Kong. He was also a Fulbright Scholar at Harvard University. His research interests include philosophy of education, civic/moral/multicultural education, identity, and politics in education. His books include Multiculturalism, Chinese Identity, and Education: Who Are We.(Routledge, 2022) and Encyclopedia of Teacher Education (Springer, 2019). His research has been published in well-regarded journals, suchas Daedalus, Journal of Contemporary China, Globalisations, Societies and Education, Asia Pacific Journal of Education, and Educational Philosophy and Theory.
· Speech title:updating
· Abstract:updating
KEYNOTE SPEAKER 4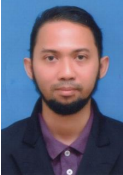 ·Dr.Mohd Norazmi Nordin,University of Kebangsaan, Malaysia
· Research Area:Special Education
· Brief biography:Dr. Mohd Norazmi bin Nordin holds a doctor of philosophy (PhD) degree in special education leadership. Former academic teacher at Batu Pahat Special Education School, Johor, Malaysia. Successfully completed PhD studies within two years. Currently working as a special education lecturer at the Center for the Study of Education and Community Wellbeing, Faculty of Education, Universiti Kebangsaan Malaysia (The National University of Malaysia). He is also the founder of SKAF-Style Quick Thesis Writing Techniques which has greatly helped undergraduate and doctoral students in completing their theses. Receive invitations from various universities in and outside Malaysia as speakers and keynote speakers for international conferences and seminars. He is also Editor in Chief of a special education journal and as an editorial board in five international journals.
· Speech title:Implementation of Education Performance Test for Special Education Visual Impairment Students in Malaysia
· Abstract: Assessment in the learning process aims to gather information on the level of mastery of students on a skill to be assessed. Each student has different abilities and ways of a skill. Knowledge and skills that are subjective and do not focus on cognitive ability should be assessed through performance tests because these tests can determine whether students have mastered a skill or not. Researchers have made observations on the implementation of performance tests on skills in the teaching of physical education in schools. Because skills in physical education involve a lot of psychomotor and affective movements, performance testing is the right choice to assess a student's level of mastery. The traditional test with the use of pencil and paper in answering questions is an irrelevant assessment because these skills do not involve theory alone.
KEYNOTE SPEAKER 5
·Assoc. Prof. Dr.Manjet Kaur Mehar Singh,Universiti Sains Malaysia, Malaysia
· Research Area:Language, literacy, muliticulturalism and research in higher education
· Brief biography:Assoc. Prof. Dr. Manjet Kaur Mehar Singh completed her B.A. (Education) Hons., (1995), Master in Education (TESOL) (2000) and Ph.D specialising in Academic Literacies and International Students (2013) at Universiti of Sains Malaysia (USM). She started her academic career as a language instructor at the Center of Languages and Translation, USM in 1996. As a scholar, Dr.Manjet Kaur's field of research interests are wide-ranging, which include language, literacy, muliticulturalism and research in higher education. She is very active in doing research and publishing and is also a member of the editorial board of journals at national and international level. Other than teaching at undergraduate level, she is also currently supervising Master and PhD students. She has also widely presented at international conferences worldwide. For her contribution to the university, Dr. Manjet Kaur was awarded excellent service award by USM in 2008. She is also a recipient of the Distinguished Women in Humanities and Social Sciences Award. As for her contribution to the state of Penang, Dr. Manjet Kaur was awarded the "P.J.K." award by the Governor of Penang in 2015.
· Speech title:Quality Higher Education : Role of ChatGPT as an OpenAI Tool
· Abstract: Artificial intelligence (AI) is now a common agenda pursued in many industries. However, to what extent the use of OpenAI's ChatGPT is not misused in the education domain has caused concern among academia. In the context of Sustainable Development Goals, Goal 4 is quality education. To ensure this, educators and learners have crucial roles to play to ensure the avoidance of unethical practices among learners in their learning journey. In the context of higher education, ChatGPT can form the role of either foe or friend for students. Therefore, in higher education, this is an intriguing issue that needs further investigation. As such, this presentation reviewed literature and empirical based studies to strengthen the notion of ChatGPT as either being a foe or friend for higher education. Using SCOPUS research database, peer-reviewed papers were identified using specific keywords and reviewed. The findings suggest various viewpoints from learners and educators' perspectives. Students find ChatGPT as a friend that can assist them in their education and sidelining the detrimental impact on human/soft skills. Educators, on the other hand, consider ChatGPT as foe for students' education as student contribution in learning is much overpowered by AI and leaving students as 'unlearned' and 'unskilled'. Therefore, these inconclusive and contradicting viewpoints are discussed and recommendations are provided to embrace AI as friend while still recognising its role in overtaking human's learning.
KEYNOTE SPEAKER 6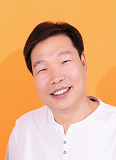 Assoc. Prof. Lizhuang Yuan,
Hebei Normal University, China
· Research Area:Counseling and Psychotherapy, Mental health
·

Brief biography:
Yuan Lizhuang. Abnormal Psychology (Original Book 3rd Ed.). Beijing: China Machine Press, 2016, Translated.
Yuan Lizhuang. Abnormal Psychology. Beijing: China Machine Press, 2013, independent translation.
What Should I Do -- 100 Most Perplexing Questions of Middle School Students, Shijiazhuang: Hebei Children's Publishing House, 2003, First author.